If I Take a Photo With My Phone, Why Can't It Just Appear On My Computer?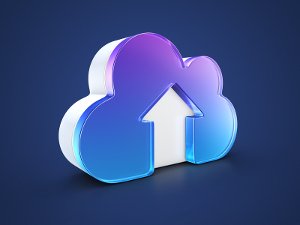 Well it's not for lack of technology. My phone can connect to my home network, and to the Internet, by several methods. My desktop computer is on all the time. But one is Apple, one is Linux. And they don't necessarily play nice.
Until now.
Enter Dropbox. It is a free cloud storage product that runs on just about every computer and device. If you are part of the small percentage of computer users that don't yet have it, you can get Dropbox for free here (opens in new window).
Note: Be sure to use the above link, rather than just going to the Dropbox site. You see, this link is keyed to me, and if you use it to get Dropbox, then you'll start out with 500MB of EXTRA storage space (over and above what they normally give you), and they'll give me an extra 500MB also. 🙂  
Here is the process:

Step 1: Download and install Dropbox from the above link. Follow the instructions to set up a new Dropbox account. Make a note of your password. Dropbox is entirely free until you want to upgrade to their first paid tier of 100GB of storage space. If you already use Dropbox, skip to the next step.
Step 2: On your phone/tablet/device, get the Dropbox App (in App Store or Android Market or Google Play, etc) and give the same Dropbox account credentials that you used in Step 1. If you already have the app installed, skip to the last step.
Step 3: On your device, in the Dropbox App, go to the settings area (usually denoted by a cog-wheel) and set "Camera Upload" to "ON". If you want to conserve your cellular bandwidth, you can set "Use Cellular Data" to "OFF" (recommended). Lastly, if you already have a bunch of photos, you may want to set "Background Uploading" to "ON". That will allow Dropbox to sync photos when the phone is in locked/inactive mode.
AND YOU'RE DONE.
Dropbox will automatically create a new folder (within the Dropbox folder) on your computer called "Camera Uploads" and one by one your photos will appear there. The next time you take a photo, it will appear there.
Now isn't this just how we all want technology to work?